Purchasing finance and vehicle protection isn't the right move for every car shopper, but millions of shoppers who have purchased and needed to use them are glad they did. If you are thinking of adding consumer protection options to your vehicle purchase or lease, take some time to review your options and ask your finance manager which choices are best for you.
Whether you are leasing or financing, Guaranteed Auto Protection (GAP) can help protect you from coming out of pocket to pay expenses you may face with a total vehicle loss. When a vehicle is declared a total loss, the primary auto insurance settlement is generally based on the market value of the vehicle. This amount may be substantially less than the balance due on the vehicle. The financial gap remaining is a difference that you have to pay. If you have an incident where your car is declared totaled and you still owe more on your finance or lease contract, GAP can lessen or even eliminate your remaining balance, Including your insurance deductible in most states. With Guaranteed Auto Protection, you can rest assured that you and your family are protected from the burden of an unexpected financial obligation if your vehicle is ever declared a total loss. GAP is only available at the time you purchase or lease an eligible new or used vehicle.
Avoid unexpected costs at lease end. Leasing your vehicle should be a carefree, enjoyable experience. However, both normal and unexpected vehicle wear-and-tear items such as interior stains, tire wear, chips, dents and dings can be a burden and added expense when you turn in your vehicle at lease end. With Lease Termination Care protection, you can relax and enjoy your vehicle knowing you're protected against the everyday wear and tear of driving, while minimizing out-of-pocket costs at lease end.
Get protection for the road ahead. With the advanced technology in today's vehicles, repairs can be costly and are often unpredictable. Enjoy worry-free driving with a Vehicle Extended Service Contract. A Vehicle Extended Service Contract can help protect you against unexpected repair costs and significant out-of-pocket expenses that may be required after your manufacturer's warranty has expired. Vehicle Extended Service Contracts are available in several mileage/term combinations and coverage levels to meet your budget and specific needs. Whether you need added protection for a newer car or you want affordable protection for a high-mileage vehicle, a Vehicle Extended Service Contract will keep you covered.

Sometimes no matter what you do to prevent or deter vehicle theft, it can still happen. The LoJack Vehicle Recovery System allows police to track and recover your stolen vehicle using electronic transmission technology. Once a LoJack Vehicle Recovery System is installed in your vehicle, if it is ever stolen, one call to the police will put the LoJack system into action. As soon as your car is reported stolen and entered by the police in the national crime computer, your LoJack system can be activated, emitting a uniquely coded radio frequency signal to a network of police cars and aviation units. Police then use the LoJack tracking systems installed in their vehicles to track your vehicle, often recovering it within 24 hours. The LoJack Vehicle Recovery System is covert and has a 90-plus percent recovery rate for cars, trucks, and SUVs. Your vehicle is possibly one of your most important possessions. Protect it with a Vehicle Recovery System.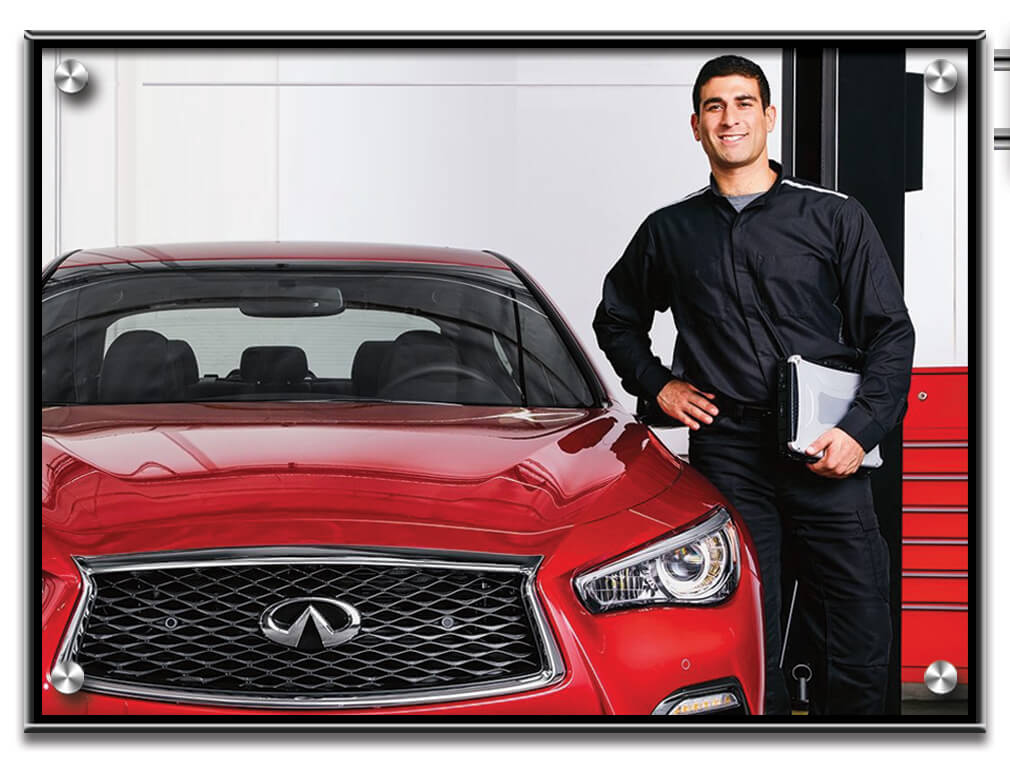 Regular scheduled maintenance is one of the best ways to keep your vehicle running at its best. Why not start off on the right foot with a prepaid maintenance plan? Prepaid maintenance plans make it easy to keep your vehicle running at its best by ensuring it gets the recommended scheduled maintenance such as oil and filter changes, air cabin filters, tire rotations, etc. as outlined in your vehicle owner's guide. With the rising costs of products and services, many consumers welcome the chance to lock in a set price for the necessary general maintenance of their vehicle, and be free of any hassles and worries for the duration of the maintenance plan. Prepaid maintenance plans are available in various terms and mileage intervals.​​ Find a prepaid maintenance plan that's right for you and have peace of mind that your vehicle is well maintained for the road ahead.
Protection means added value for your vehicle. Keep the interior and exterior of your vehicle protected with the Surface Protection System. The Surface Protection System, available for new and pre-owned vehicles, provides environmentally friendly appearance protection and warranted paint protection against damage caused by weather induced fading, chalking and loss of gloss, acid rain, bird droppings, tree sap, insect damage, road salts, sun's UV damage, hard water spots, de-icing agents, ocean spray, industrial fallout, accidental paint overspray and other common offenders that can damage your vehicle's exterior finish. The Surface Protection System also provides warranted interior protection against damage caused by food and beverage stains, juices boxes, bleaches and dyes, ultra violet rays from sun, fading or discoloration, cracking of the dash, inks, mold and mildew, chewing gum, crayons, lipstick, make-up and many other stains. It also helps protect against tears, punctures, burns and other common offenders that can damage your vehicle's interior. Surface Protection will maintain your vehicle's "showroom new" paint finish and keep the interior of your vehicle looking as good as new.
Rain isn't the only thing hitting your windshield. Road hazards cause small chips, stars and cracks, which can ruin a windshield. The replacement cost is probably much higher than you think. A damaged windshield can deteriorate over time and potentially interfere with the safety of your vehicle. Protect your view with Windshield Protection and reduce the chance of damage to your windshield from road hazards that cause chips, stars or cracks by having it repaired or replaced when the inevitable happens.

Protect your tires and wheels from the hazards of the road. No matter how carefully you drive, inevitably you will encounter glass, nails, debris, pesky potholes and other road hazards that can leave you with a tire or wheel in need of repair, or possibly replacement. With comprehensive Tire & Wheel Protection, you can travel the roads with a peace of mind knowing that your tires and wheels will be covered in the event of damage from eligible road hazards, while including emergency roadside assistance.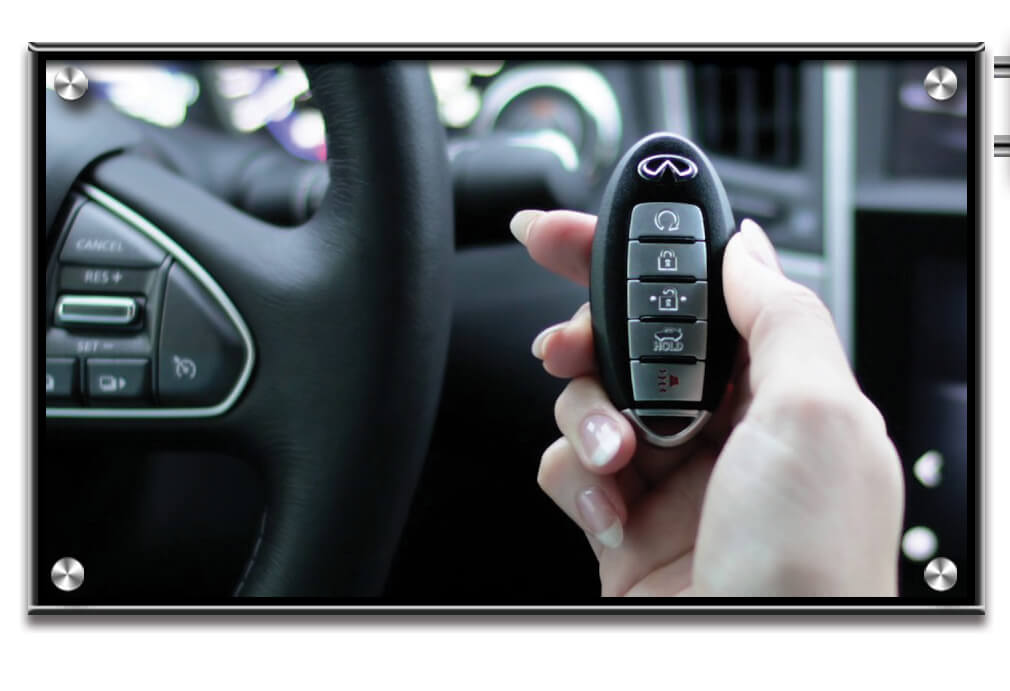 Alleviate stress, fear and expense when faced with lost, stolen, or destroyed keys. Many keys incorporate computer chips for remote locking systems, trunks and starters Replacing and reprogramming these highly engineered keys can be costly. The approximate cost to replace and reprogram keys for your vehicle is generally between $250 -$550. The Key Replacement Program provides you with a replacement key and covers programming costs for missing or damaged keys. Additionally, it provides emergency roadside assistance and lock-out service. The Key Replacement Program will take the aggravation out of lost, stolen or damaged keys and provides you with an invaluable level of assurance.